•  Roof repairs
•  Major re-roofing works
•  GRP Flat Roofing
•  Roughcasting
•  uPVC Facia and Cladding
•  Lead Work
•  Chimney Repairs
Breen Roofing carry out all aspects of roofing work, minor roof repairs to major re-roofing works, GRP Flat Roofing, Roughcasting, uPVC Facia and Cladding, Lead Work and Chimney Repairs.
All work is carried out to a very high standard and is carried out to customer satisfaction. Free estimate and advice is provided to all our enquiries and quality assurance is guaranteed at all times.

Topseal is the ultimate fibreglass flat roofing system suitable for both domestic and commercial works. The UK's leading GRP flat roofing company. Topseal GRP roofing systems have been installed on millions of square meters of roofs over the last 20 years all over the UK.
We are also registered with Scottish Building, click on the following link to view their web site www.Scottish-building.co.uk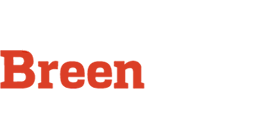 6 Hill Street
Ardrossan
Ayrshire
KA22 8HE